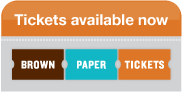 The 2019 Story Slam Season will take place on the fourth Tuesday of the month at Zoetropolis, which is located at 112 N Water Street, Lancaster, PA 17602. All events begin at 7pm. Tickets for each Story Slam go on sale the day after the previous month's event and can be ordered by clicking on the link to the right or from our tickets page.
Mark your calendars, check out the themes, and start planning your stories! Here are the 2019 Lancaster Story Slam themes:
January - Fine Line - Winner: Swapna Deshpande
February - Pet Peeve - Winner: Beth Horenkamp
Mar 26 - Courage
Apr 23 - WTF?
May 28 - Fast Forward
Jun 25 - Wake Up Call
Jul 23 - Curiosity
Aug 27 - Warning Signs
Sep 24 - Teach Your Children
Oct 22 - Scars
Nov 26 - Grand Slam - theme to be announced in October