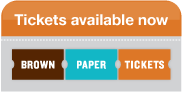 The 2018 Story Slam Season will take place on the fourth Tuesday of the month at Tellus360, which is located at 24 E. King St., Lancaster, PA. All events begin at 8pm. Tickets for each Story Slam go on sale the day after the previous month's event and can be ordered by clicking on the link to the right or from our tickets page.
January 23 - New Beginnings - WInner: Michael Evans
February 27 - First Crush
March 27 - Forgiven
April 24 - Best. Day. Ever.
May 22 - Do Over
June 26 - Father Knows Best
July 24 - Fast Lane
August 28 - Beach Bum
September 25 - Homecoming
October 23 - Skeletons in the Closet
November 27 - Grand Slam: TBD