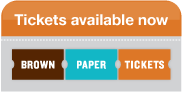 The 2017 Story Slam Season will take place on the fourth Tuesday of the month at Tellus360, which is located at 24 E. King St., Lancaster, PA. All events begin at 8pm. Tickets for each Story Slam go on sale the day after the previous month's event and can be ordered by clicking on the link to the right or from our tickets page.
January 24th - Small World - Winner: Eileen Joyce
February 28th - Love & Hate - Winner: Beth Horenkamp
March 28th - Man vs. Beast - Winner: Matt McDunnell
April 25th - Money - Winner: David Smith
May 23rd - Don't Tell Mom - Winner: Brian Layng
June 27th - Awkward Pause - Winner: Tony Crocamo
July 25th - That One Time - Winner: Linda Silberman
August 22nd - Hot Mess - Winners: Jim Pollak and Aaron Lewis
September 26th - Old School - Brian William Gish
October 24th - Nightmares - Cynthia Angst
November 28th - 2017 GRAND SLAM: Promises! - Click here for tickets.